Types de contrats
Stage
Types de contrats
Stage
Secteurs
Communication
Fonctions
Autre fonction Commerciale
Lieux
, Ile-de-France
Paris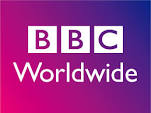 BBC Advertising
BBC Worldwide, the commercial arm of the BBC, is a fast-growing media and entertainment company. Our mission is to maximise profits on behalf of the BBC by creating, acquiring, developing and exploiting media content and media brands around the world.
Our primary purpose is to bring value to the BBC in the form of profits and programme investment. We acquire the commercial rights to great programmes such as Planet Earth, Doctor Who and Top Gear and find ways of earning money from these across different media and markets. We then channel funds back to the BBC to be invested in new programmes and services.
For more detailed information please visit www.bbcworldwide.com.
Description du poste
The Paris Advertising Sales team generates sales revenues for BBC Advertising products and services – BBC World News TV channel and BBC's global digital properties (BBC.com, BBC mobile/apps, Topgear.com, GoodFood.com).
The Sales Team Assistant provides all-round support to the Advertising Sales team. His/her principal responsibilities include:
· Coordinating branded, partnered and sponsored projects in collaboration with the Advertising Sales team and StoryWorks team, helping to build creative ideas for proposals;
· Coordinating TV and online campaigns : daily interaction with media agencies, creative agencies and the Ad Operation team in London in order to set campaigns live;
· Creating booking forms and checking TV spot lists;
· Conducting campaign analysis by following Reach & Frequency requests and creating digital and TV campaign reports;
· Supporting the Advertising Sales team: developing client contacts in Salesforce and helping to set up meetings and business trips;
· Business intelligence: Reading the trade press on a daily basis
and sending relevant information to the right person in the team, monitoring clients' news and communication strategy and creating a competitive review.
The position is based in our office in Boulogne Billancourt. This is an internship starting in September 2017 and preferably lasting for six months.
Profil recherché
Knowledge & skills:
· Fluent spoken and written French and English
· Strong organisational skills and an excellent eye for detail
· Ability to manage time and priorities
· Exceptional communication skills
· Knowledge of advertising terminology and Media Industry and platforms
· Excellent IT skills, including Excel & PowerPoint
Education & Experience:
· Currently enrolled in a relevant undergraduate or Masters degree
· Previous internship in the media industry an advantage
· International experience an advantage
APPLICATIONS
Please send your CV and cover letter to Rachel Smith, rachel.smith@bbc.com